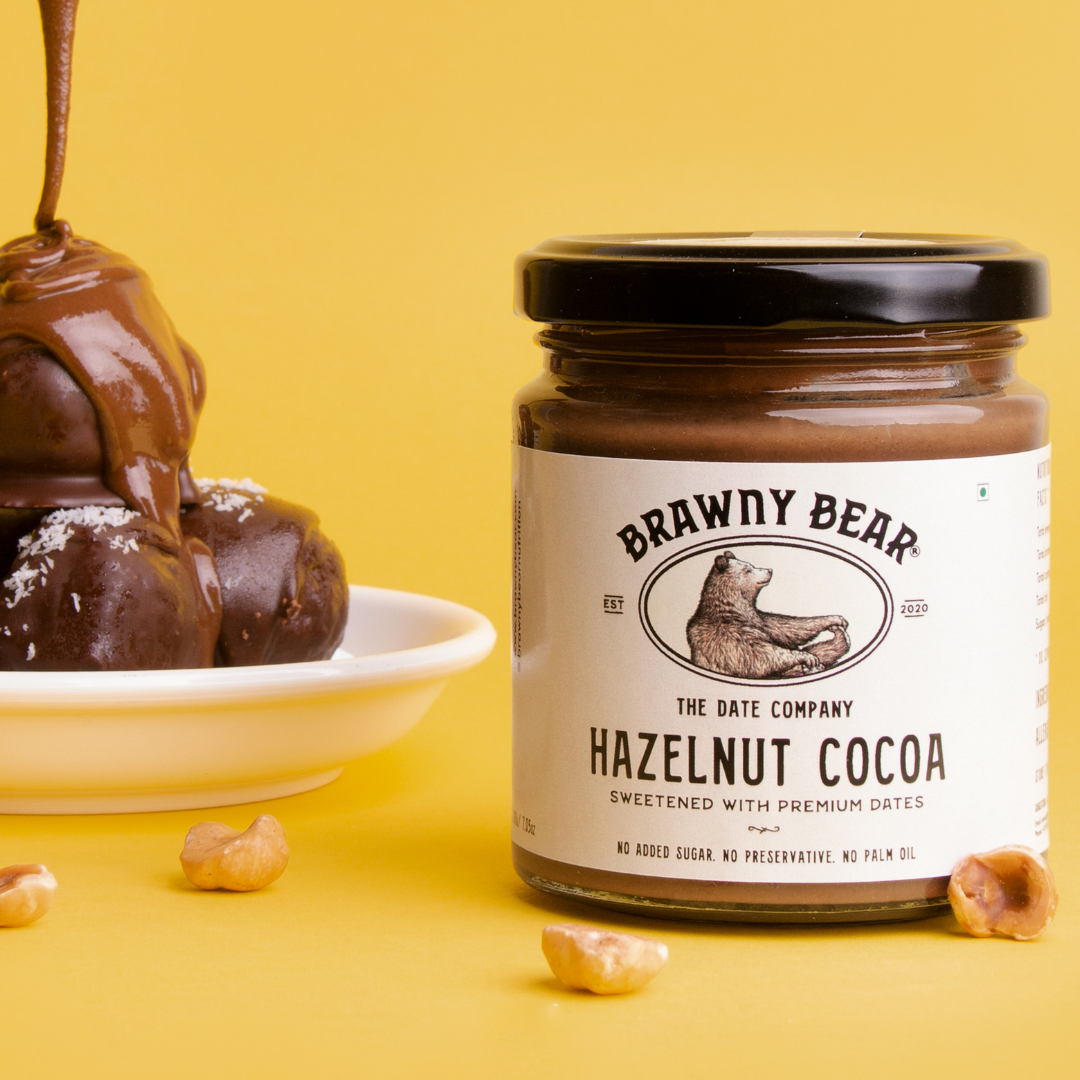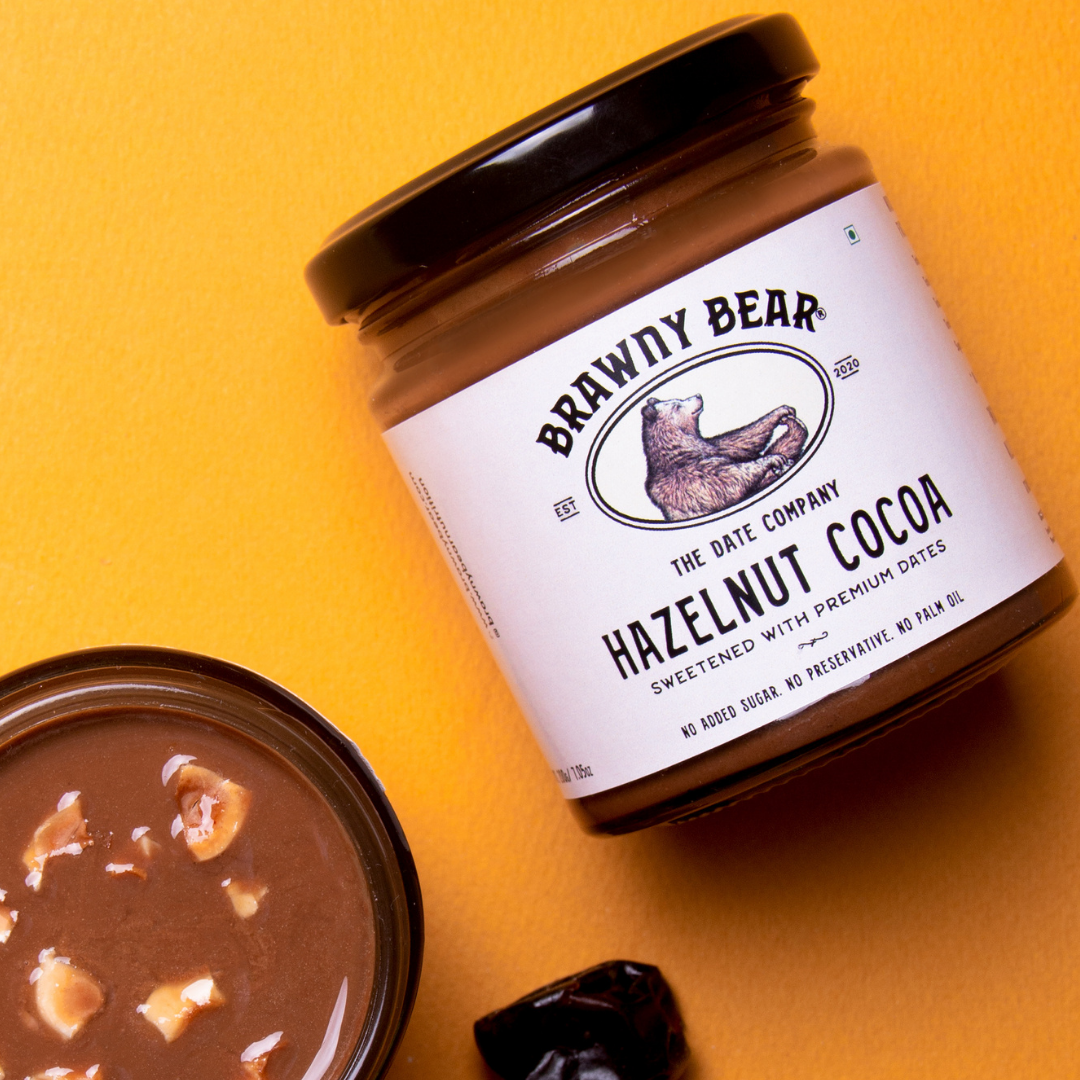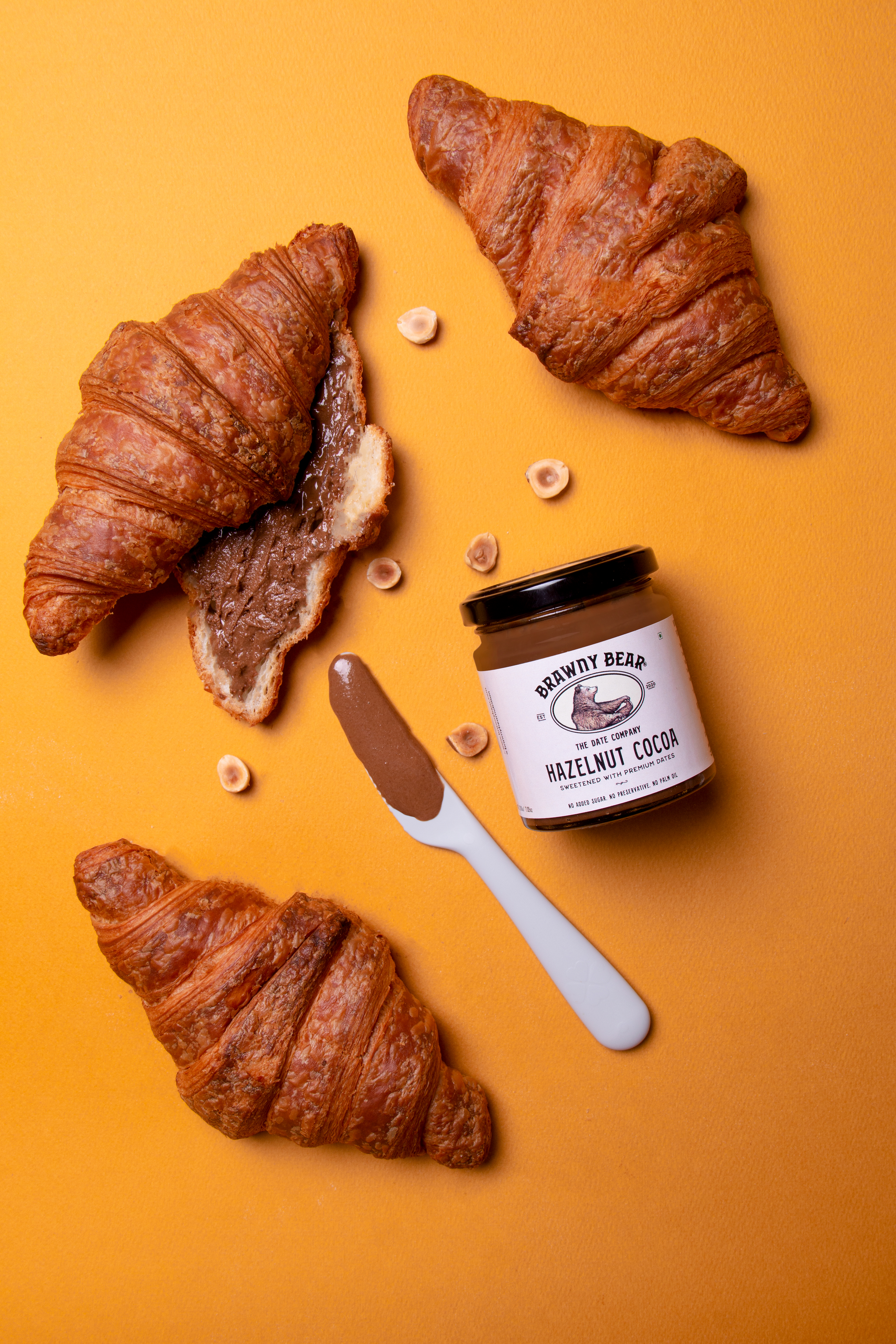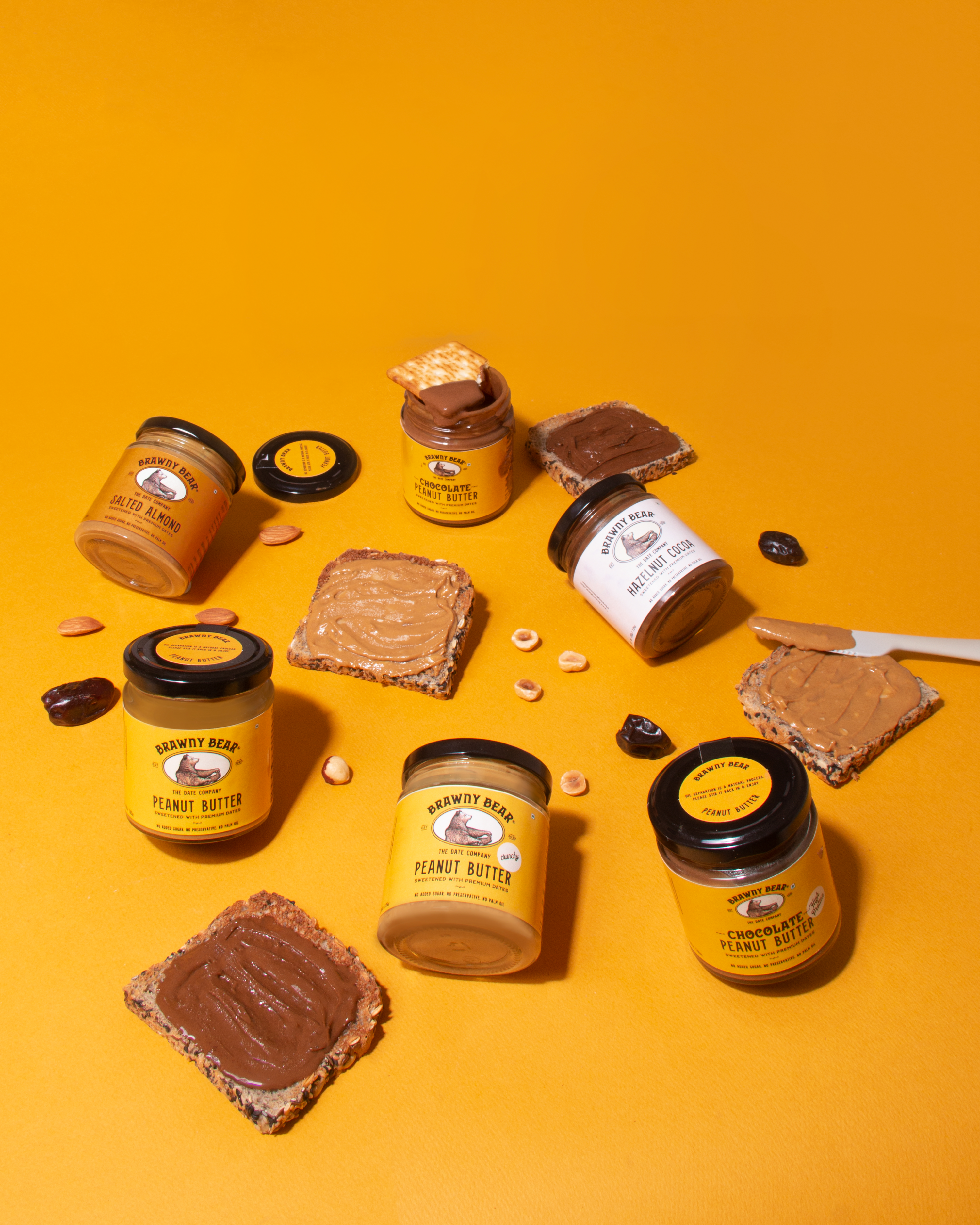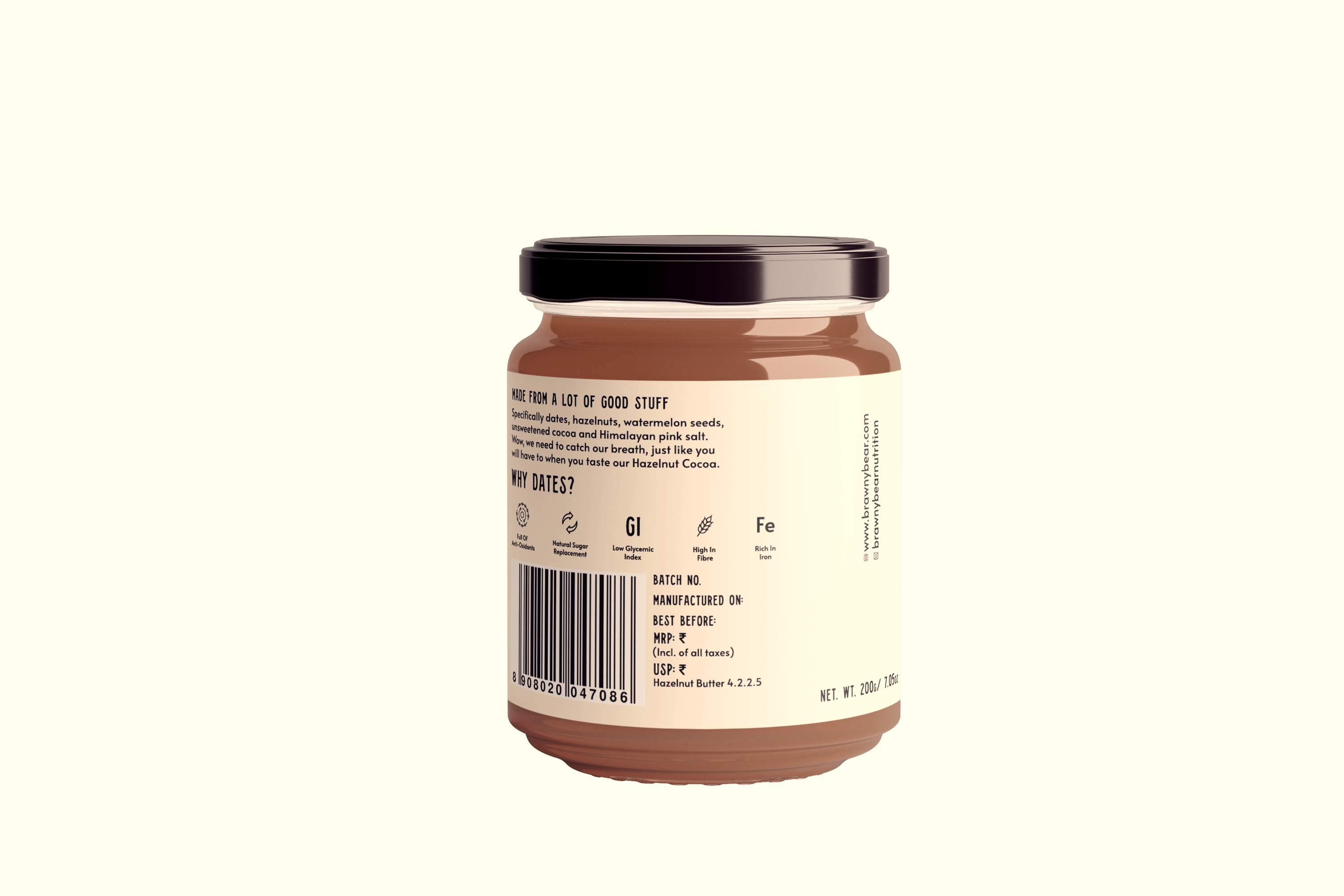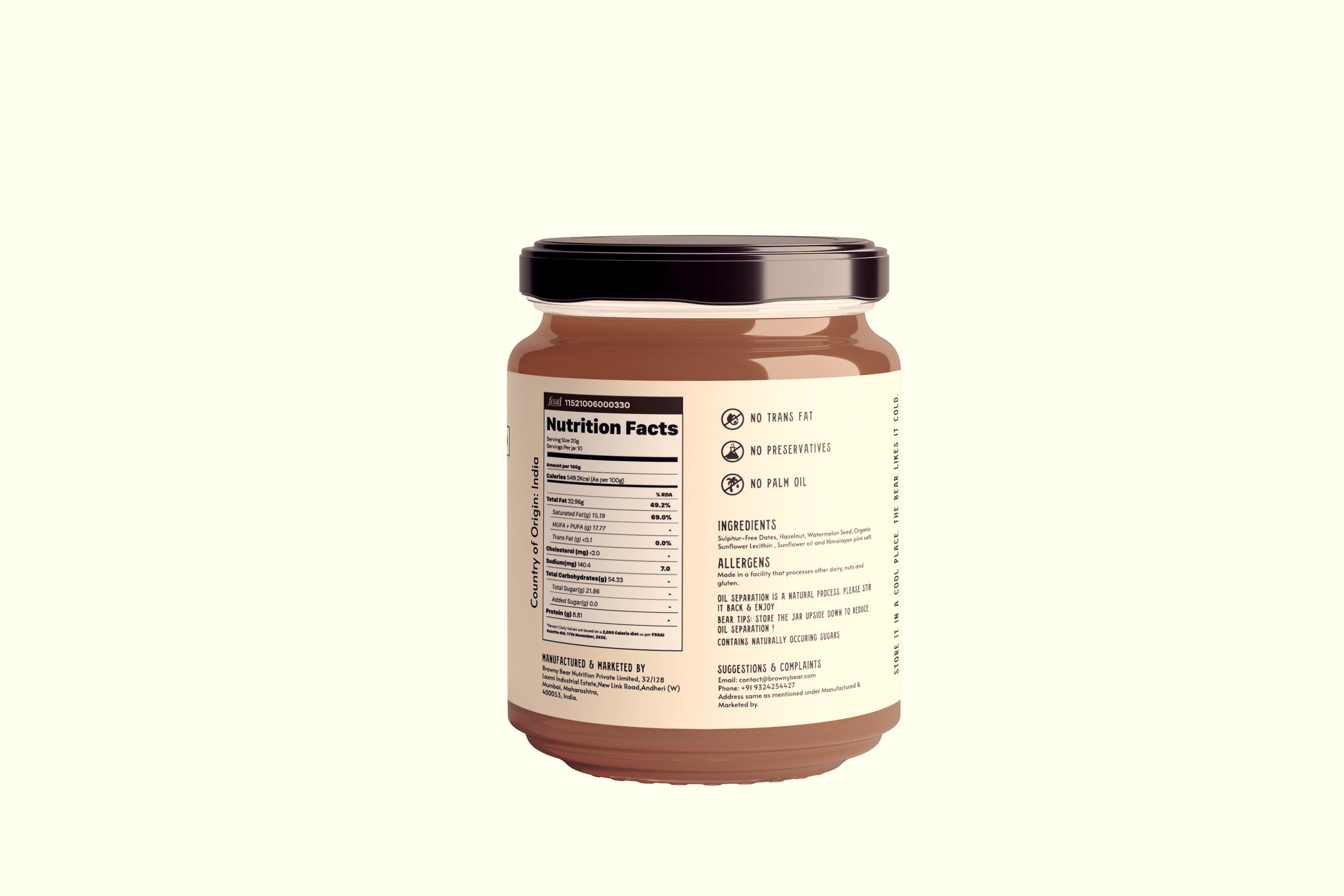 Hazelnut Cocoa Spread Stoneground With Dates
Rs. 475.00
(inclusive of all taxes)
Regular price
Rs. 499.00
Subscription • Save
Description
Made 100% Natural Ingredients
Fresh & Creamy
Why Dates?

Taste The Cocoa, Not The Sugar
Made with just natural ingredients and none of them contains added sugar. The key ingredients are Dates, Turkish Hazelnuts, Watermelon Seeds, and Unsweetened Cocoa. Due to the stone-grinding process, you can really taste the ingredients, giving you a lip-licking experience.

Premium sun-dried dates, Hazelnuts, Unsweetened Cocoa, Watermelon seeds, Organic sunflower lecithin, Wood pressed sunflower oil & a pinch of Pink salt. These are the only ingredients that form the basis of our spreads.
Our spreads are stone-ground for 24 hours so that you can get the creamiest consistency and the smoothest spread.
Dates are one of the most delicious, naturally sweet, and low glycemic index fruits on the planet. It's a super rich source of fiber, anti-oxidants, and iron. But mainly, it helps us reduce your sugar-intake, in the tastiest possible way! 

No Added Sugar | No Preservatives | Natural Health
Leave the Sugar & Palm Oil Behind
Thick and Creamy
Handmade and Stone Ground for 24 hours