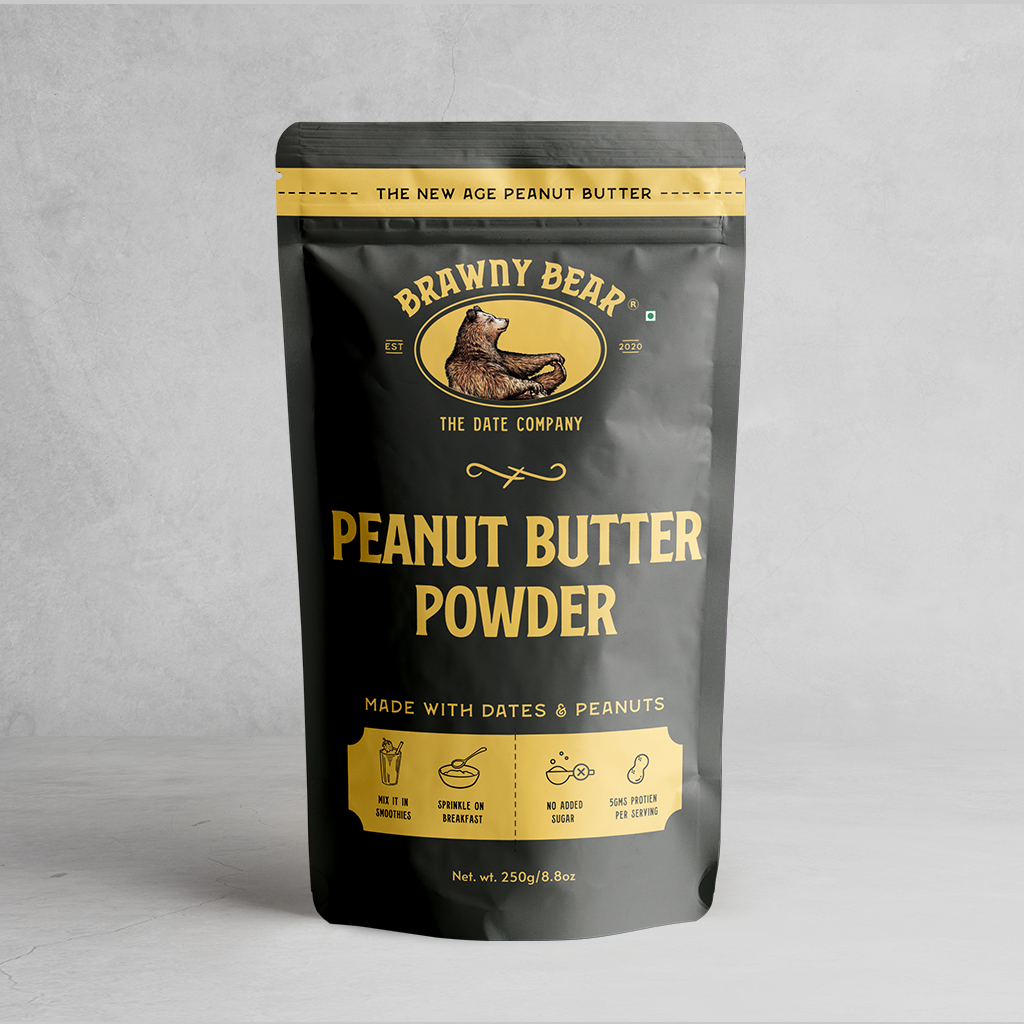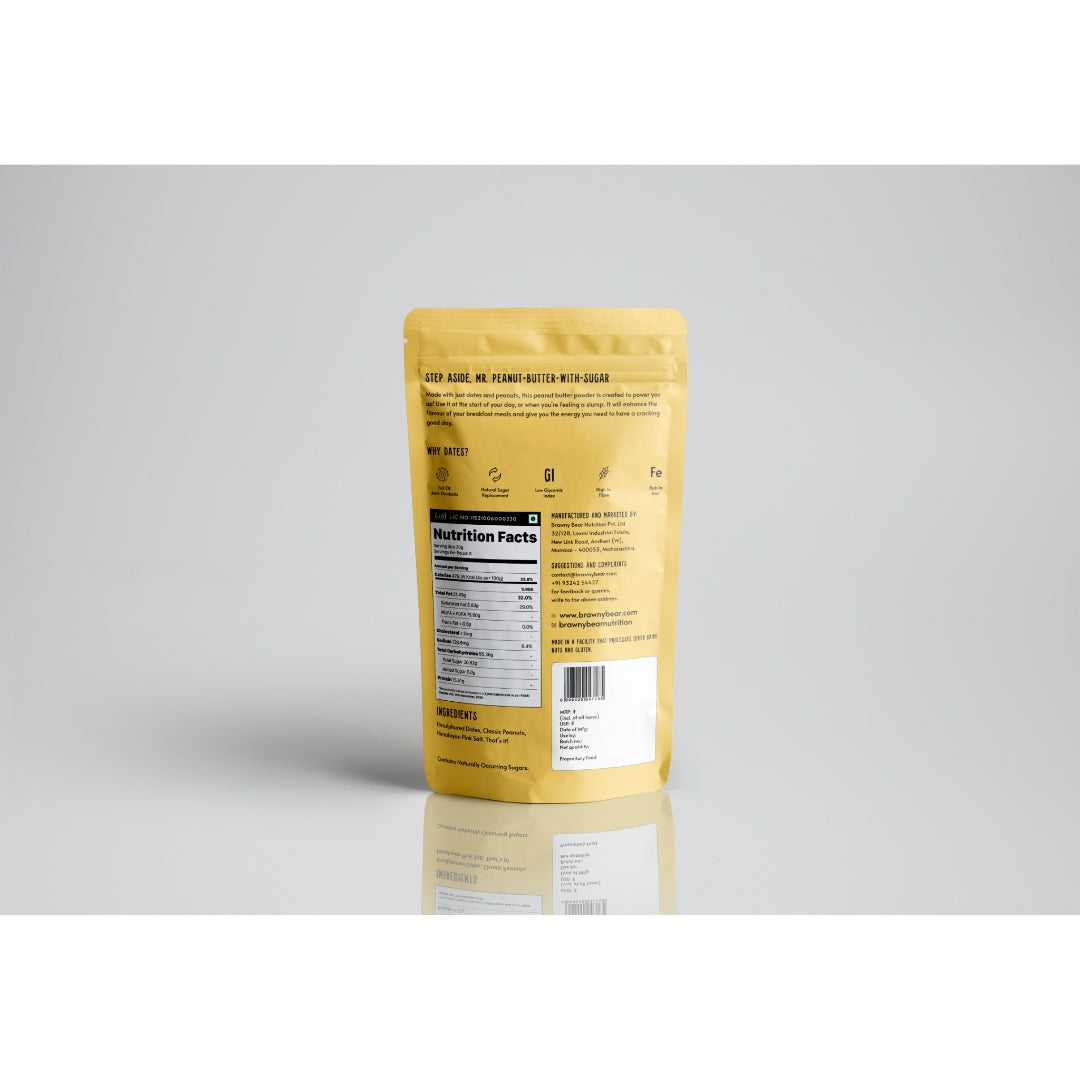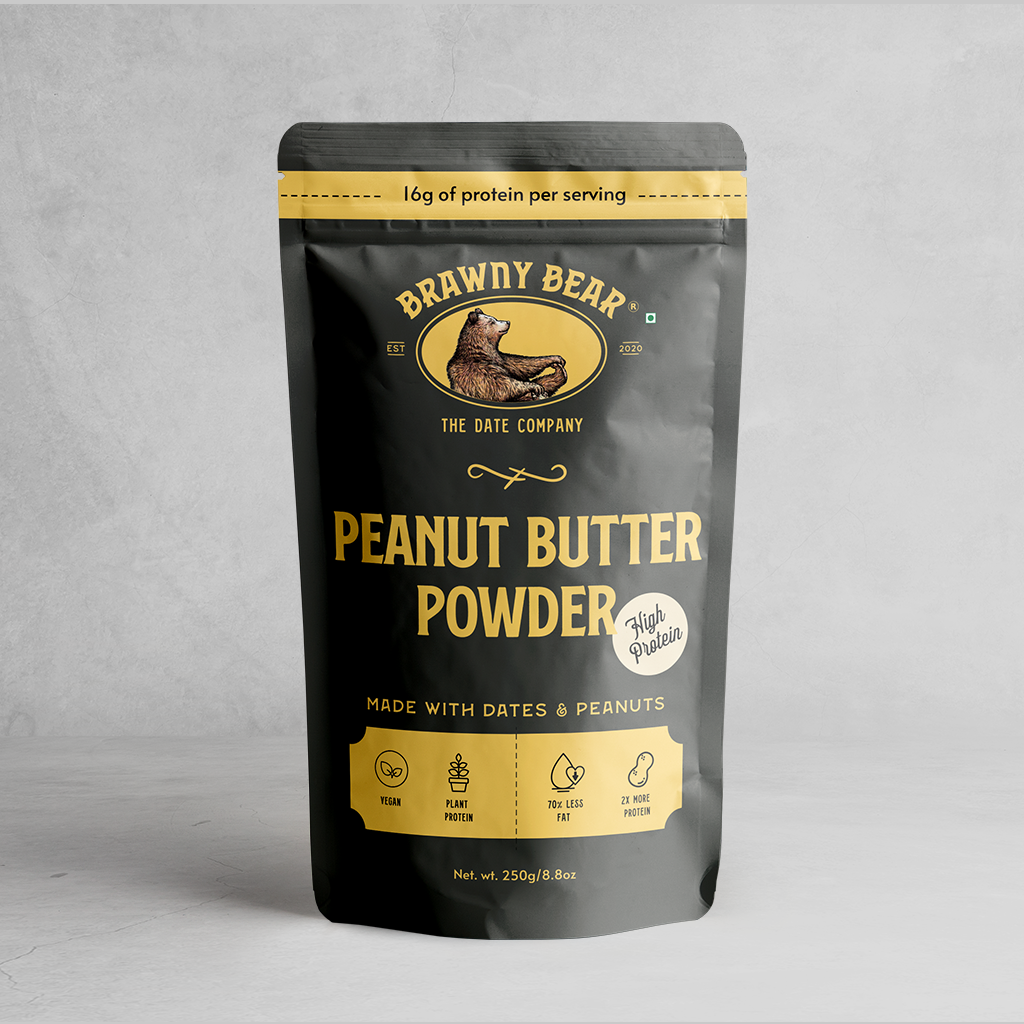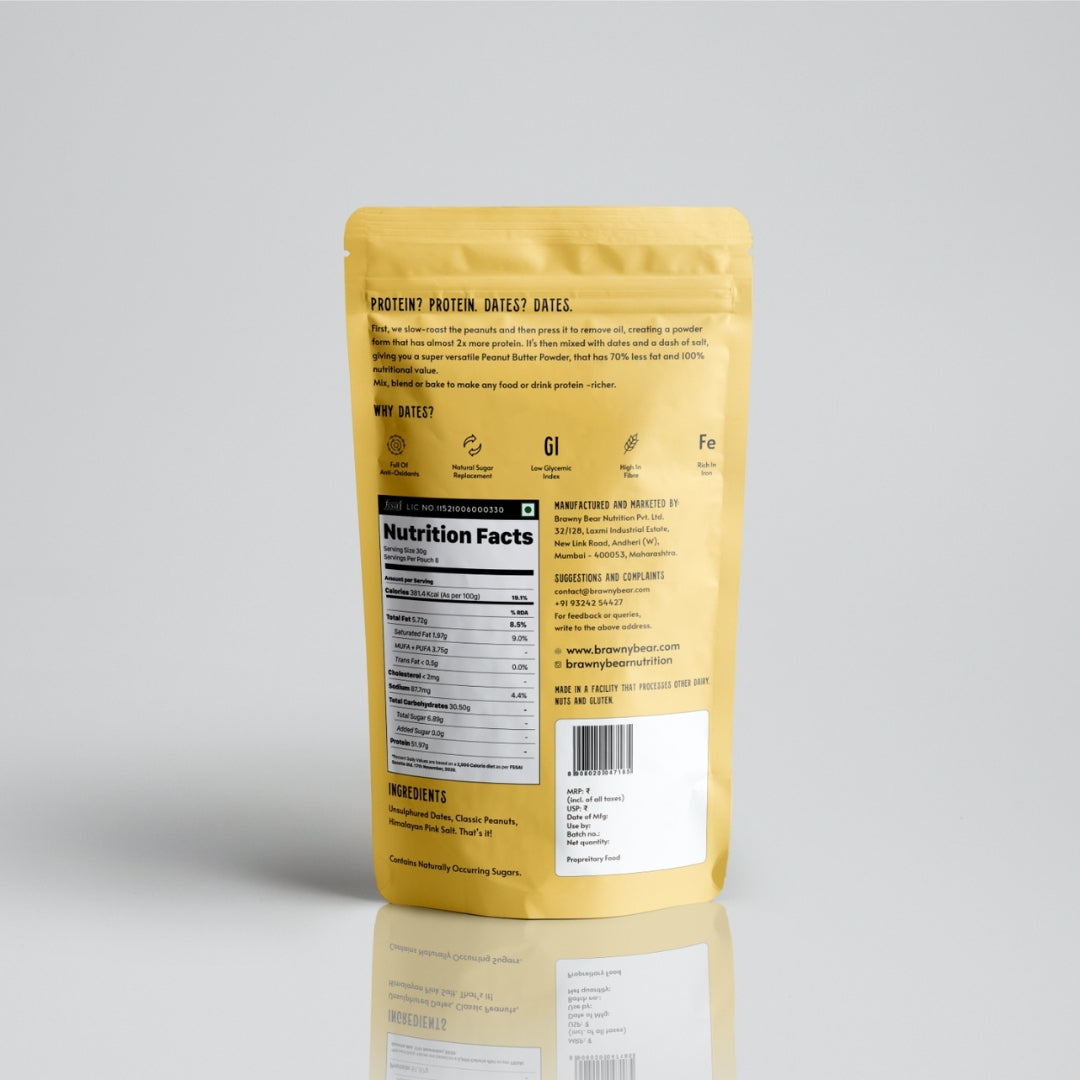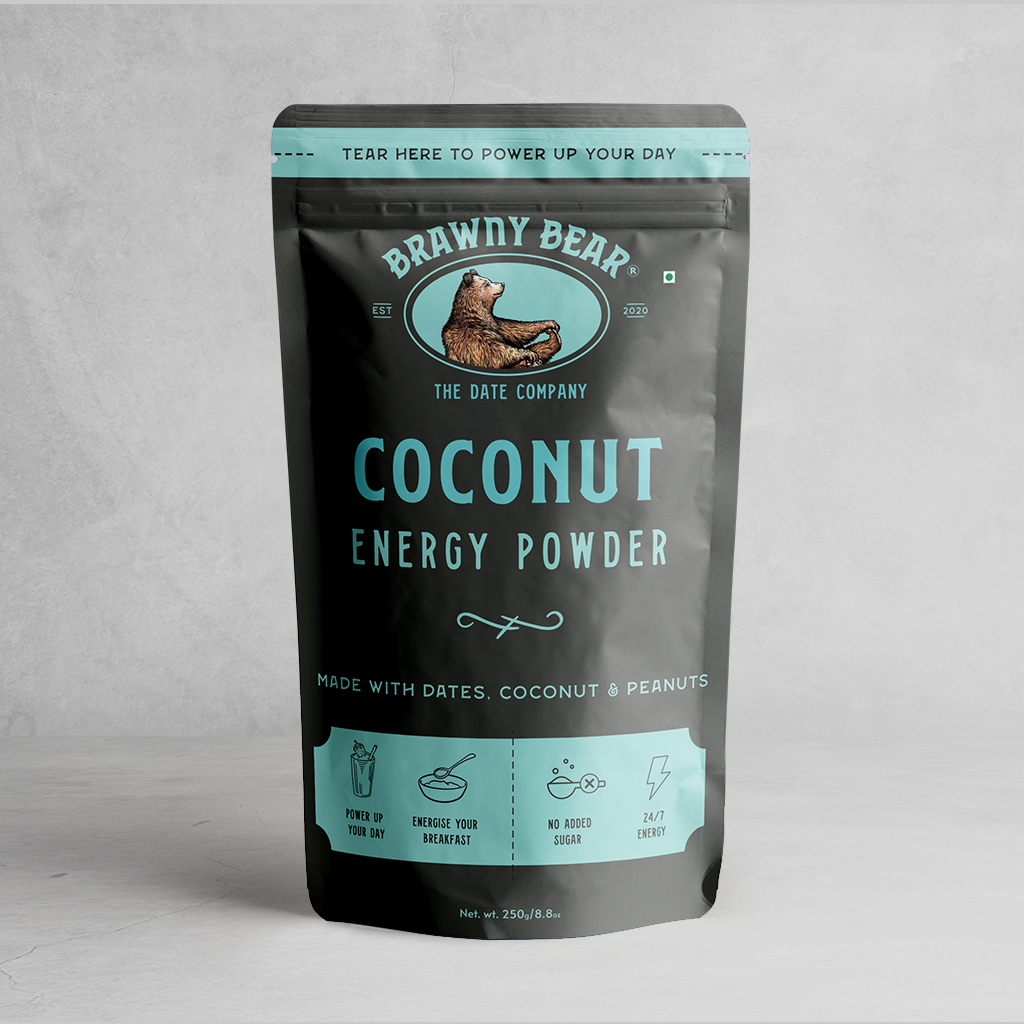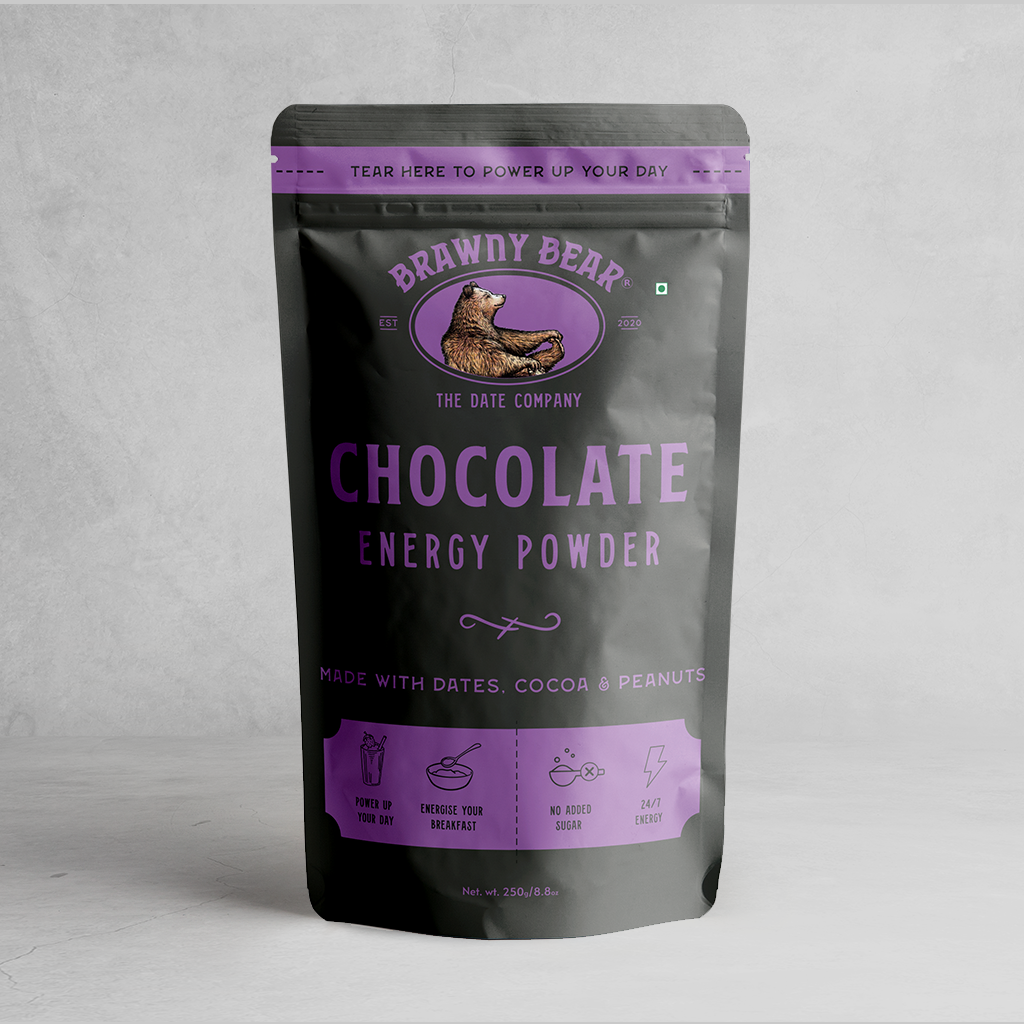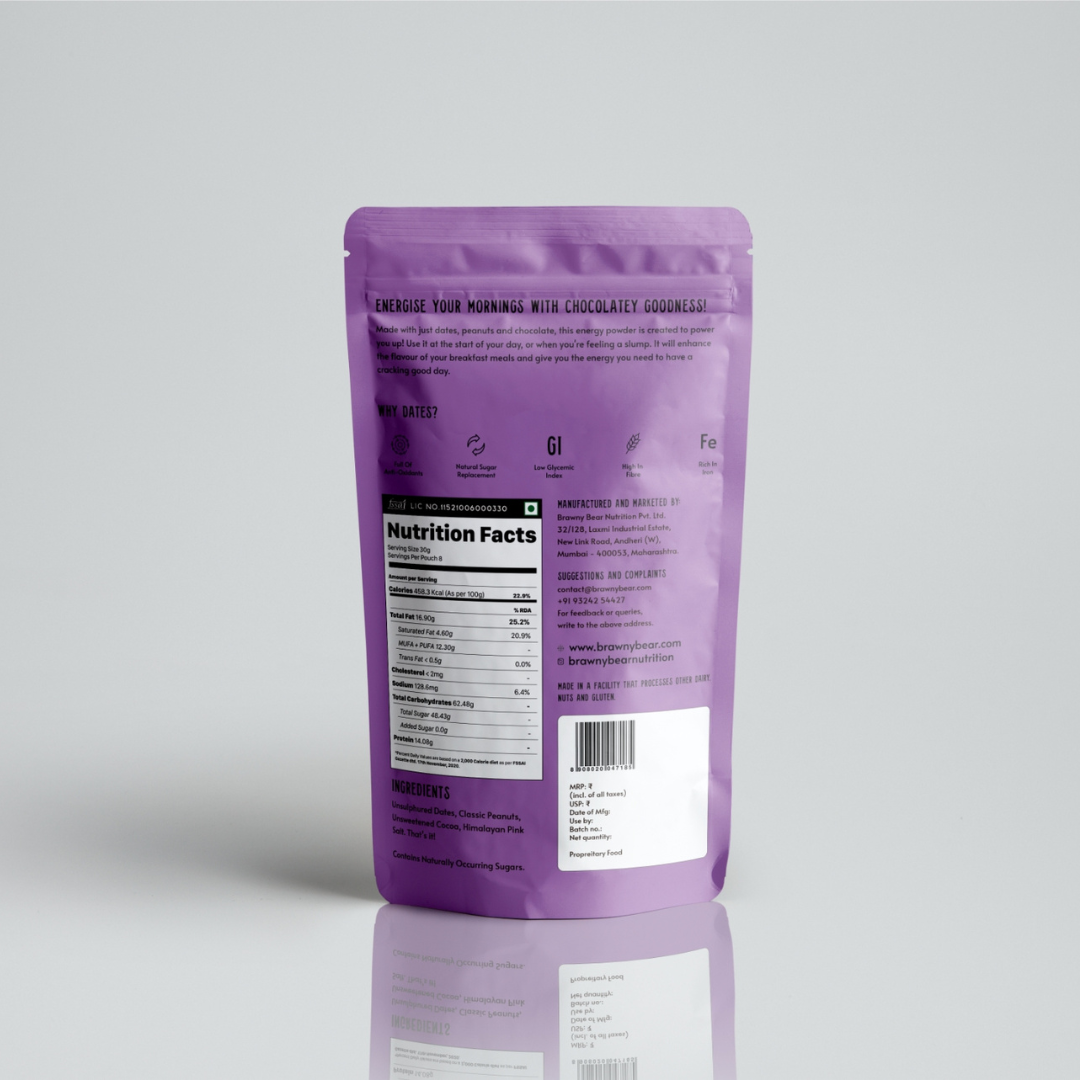 Date-based Nutrition Powders
Rs. 350.00
(inclusive of all taxes)
Regular price
Rs. 375.00
Subscription • Save
Description
Date-based powders that will instantly enhance your daily meals in just a couple of scoops!
Add these to your breakfast smoothies, pancake batters, muesli bowls, or even fruit salads, and instantly make them all the more healthy, sweet, and delicious without adding any processed sugar. 
The Better Way To Enjoy Your Breakfasts 
Made with just unsweetened cocoa, dates and peanuts, this energy powder is created to energise your day. It's a super versatile product that can make just about any breakfast meals that extra healthy. But mainly, use it to enhance the flavour of your favourite breakfast meals and for the natural energy you need to have a cracking good day.
Why Dates? 
Dates are one of the most delicious, naturally sweet, and low glycemic index fruits on the planet. It's a super rich source of fiber, anti-oxidants, and iron. But mainly, it helps us reduce your sugar-intake, in the tastiest possible way!
No Added Sugar | No Preservatives | Vegan