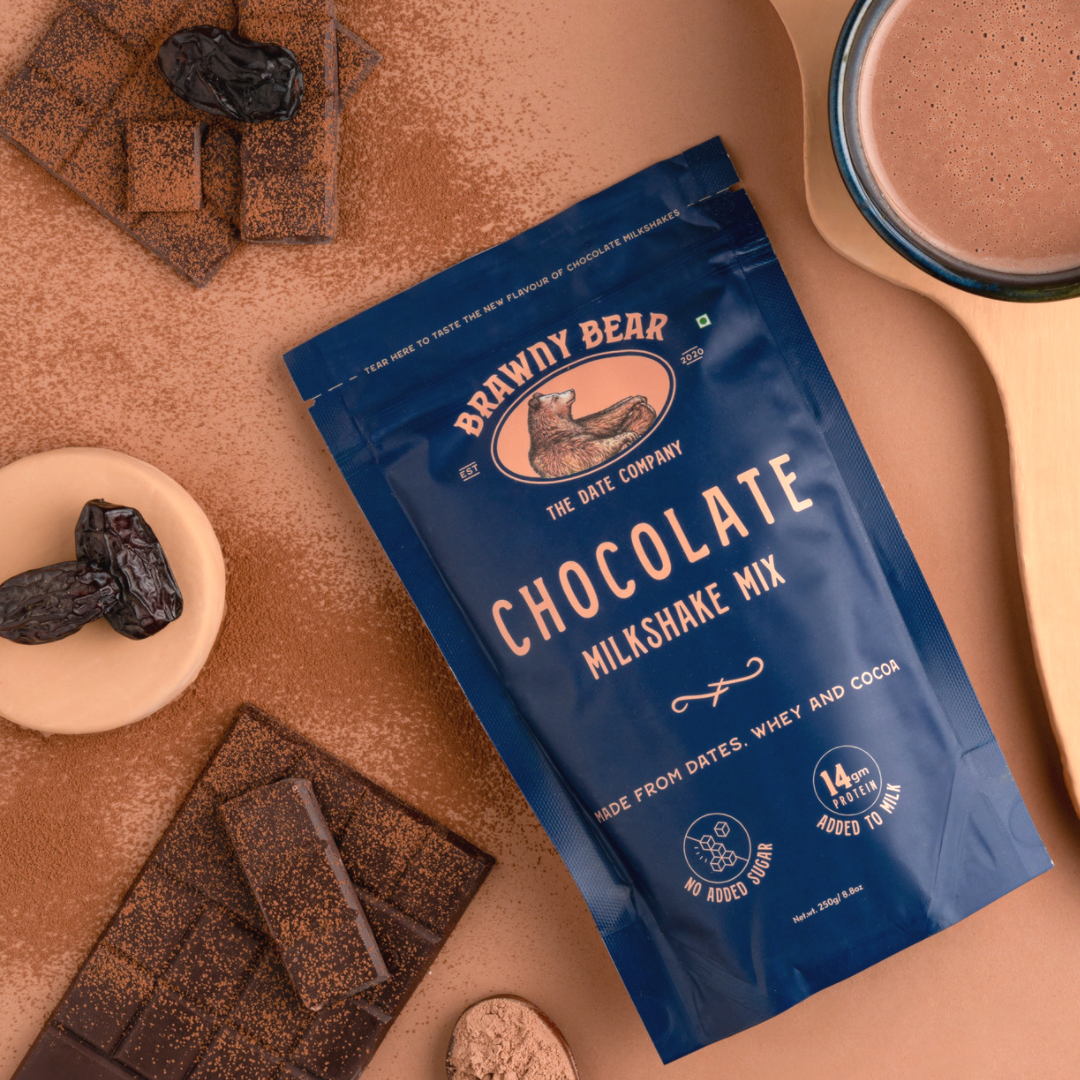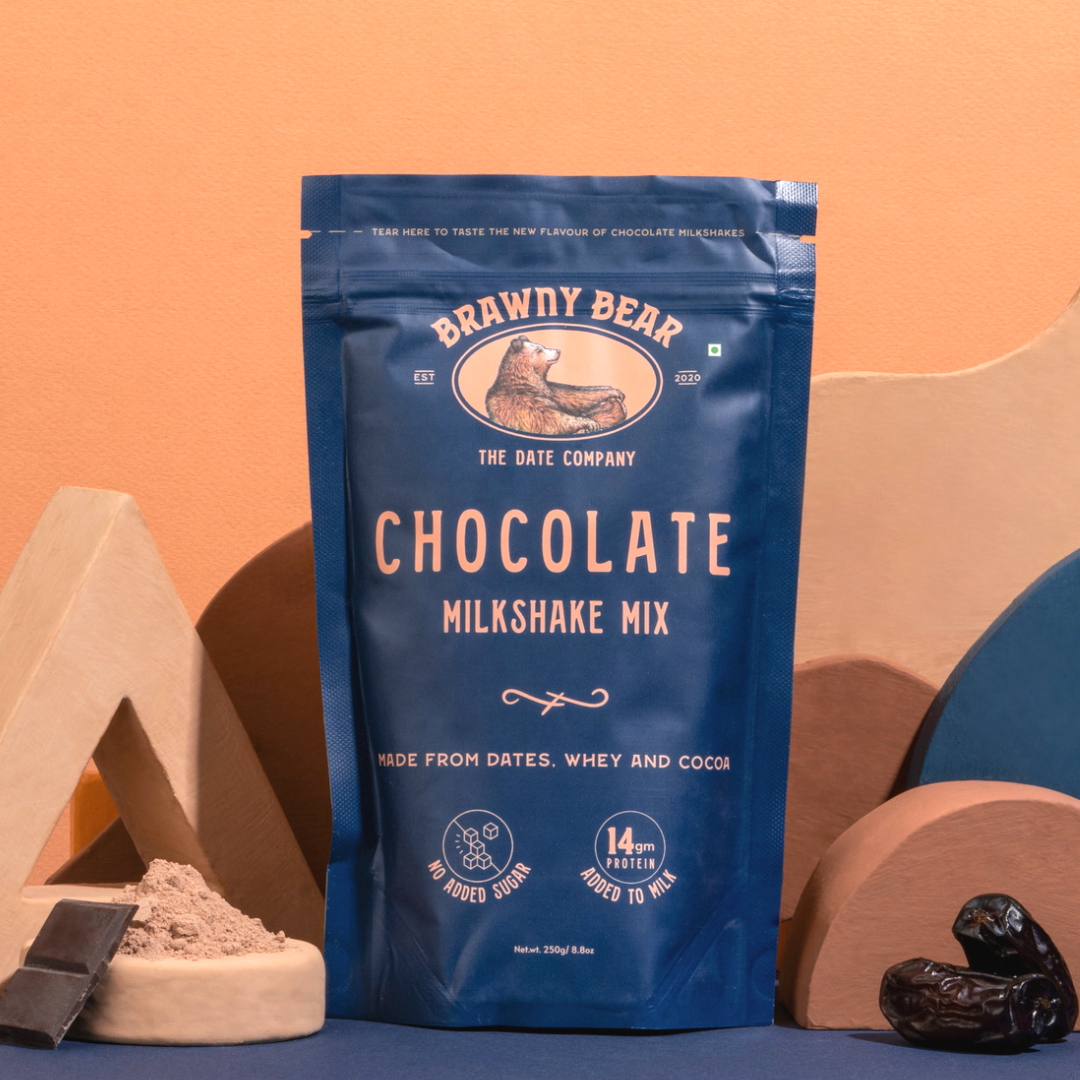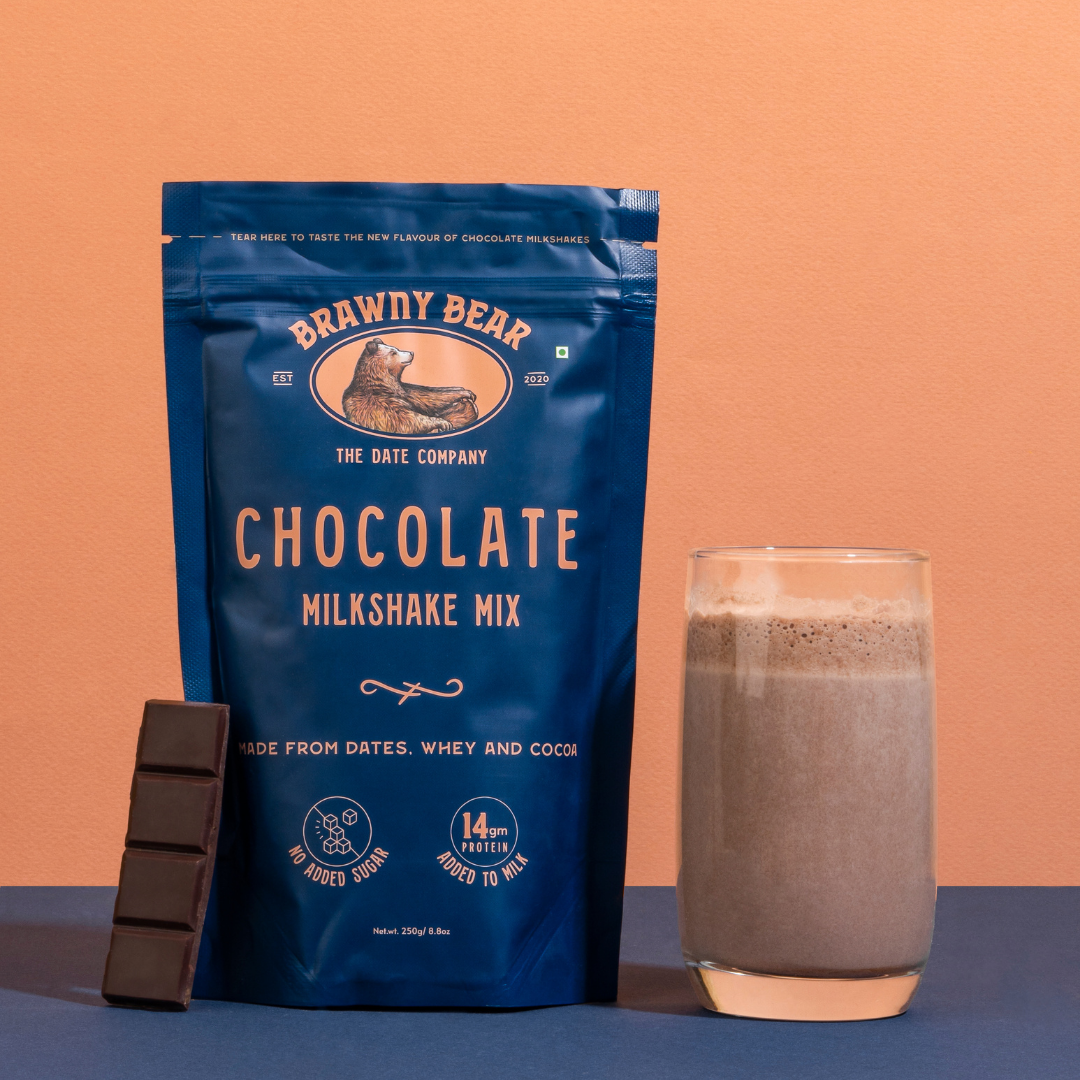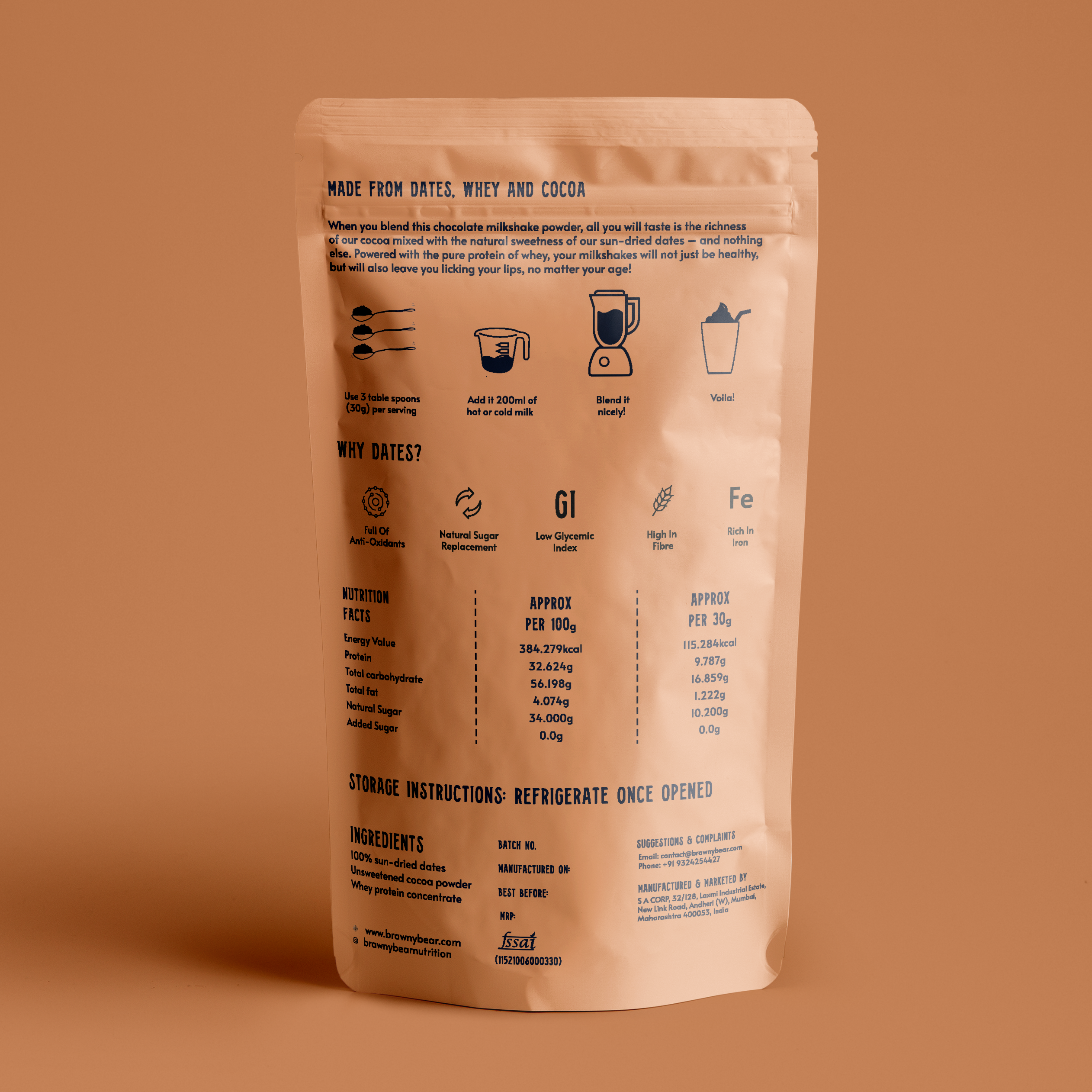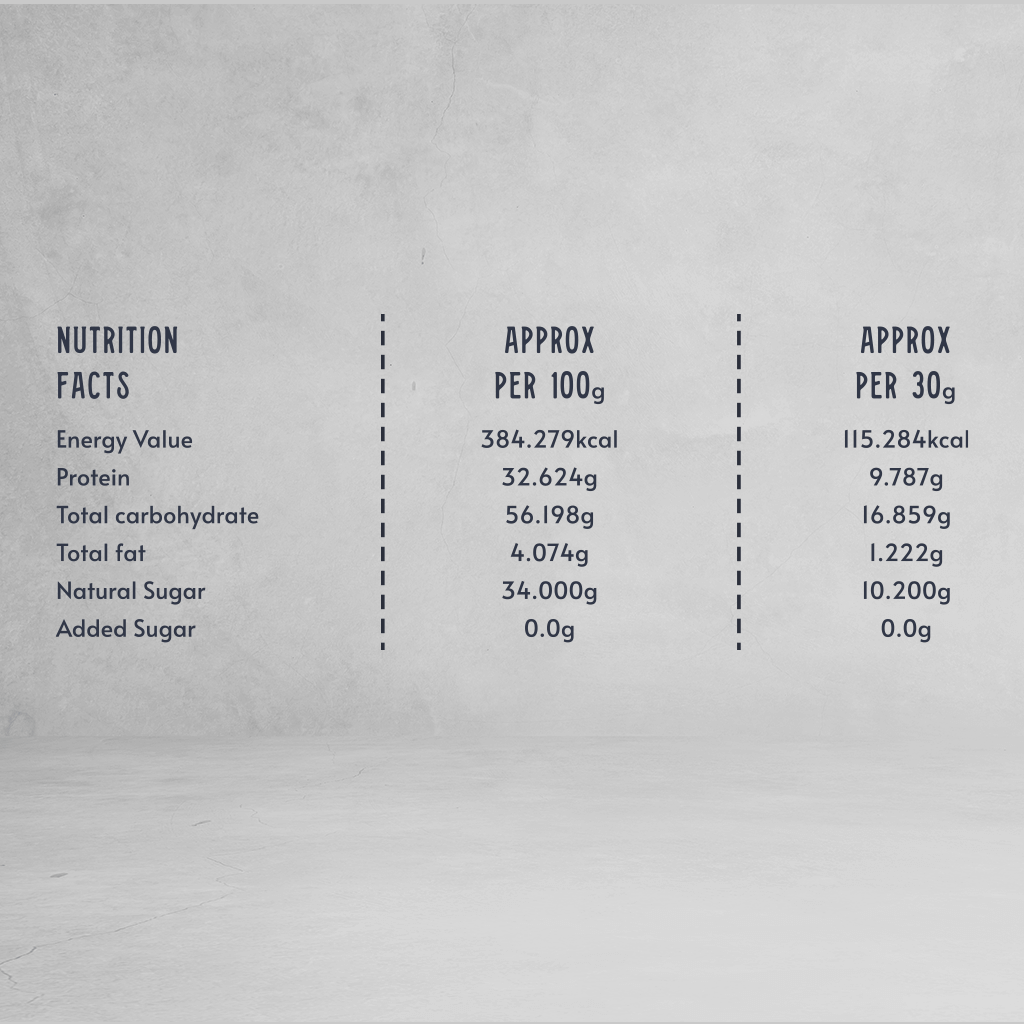 Chocolate Milkshake Mix
Rs. 499.00
(inclusive of all taxes)
Regular price
Rs. 599.00
Subscription • Save
Description
The New-Age Chocolate Milkshake Mix
This isn't your average chocolate drink, it's one that's made using 100% sun-dried dates, 
unsweetened cocoa powder and whey protein concentrate. Just that, and nothing else. It gives you a taste so layered that it will make you wonder if you've been having actual chocolate drinks before.
No Added Sugar | No Preservatives | Natural Health
New-Age Milkshake
This isn't your average chocolate drink, it's one that's made using 100% sun-dried dates, 
unsweetened cocoa powder and whey protein concentrate. Just that, and nothing else. It gives you a taste so layered that it will make you wonder if you've been having actual chocolate drinks before.
How To Use
Use at least 3 spoons (30g) per serving
Add 200ML of hot or cold milk
Blend it nicely 

Why Dates? 
Dates are one of the most delicious, naturally sweet, and low glycemic index fruits on the planet. It's a super rich source of fiber, anti-oxidants, and iron. But mainly, it helps us reduce your sugar-intake, in the tastiest possible way! 

No Added Sugar | No Preservatives | Natural Health
3 Ingredients ONLY
Dates, Cocoa, Whey Protein.
Featured post
Ingredients: 1 cup of chilled milk 2 tbsp of Brawny Bear's Chocolate Milkshake MixStep 1- Add the milk and your Brawny Bear Chocolate Milkshake Mix to your blender and blend until...