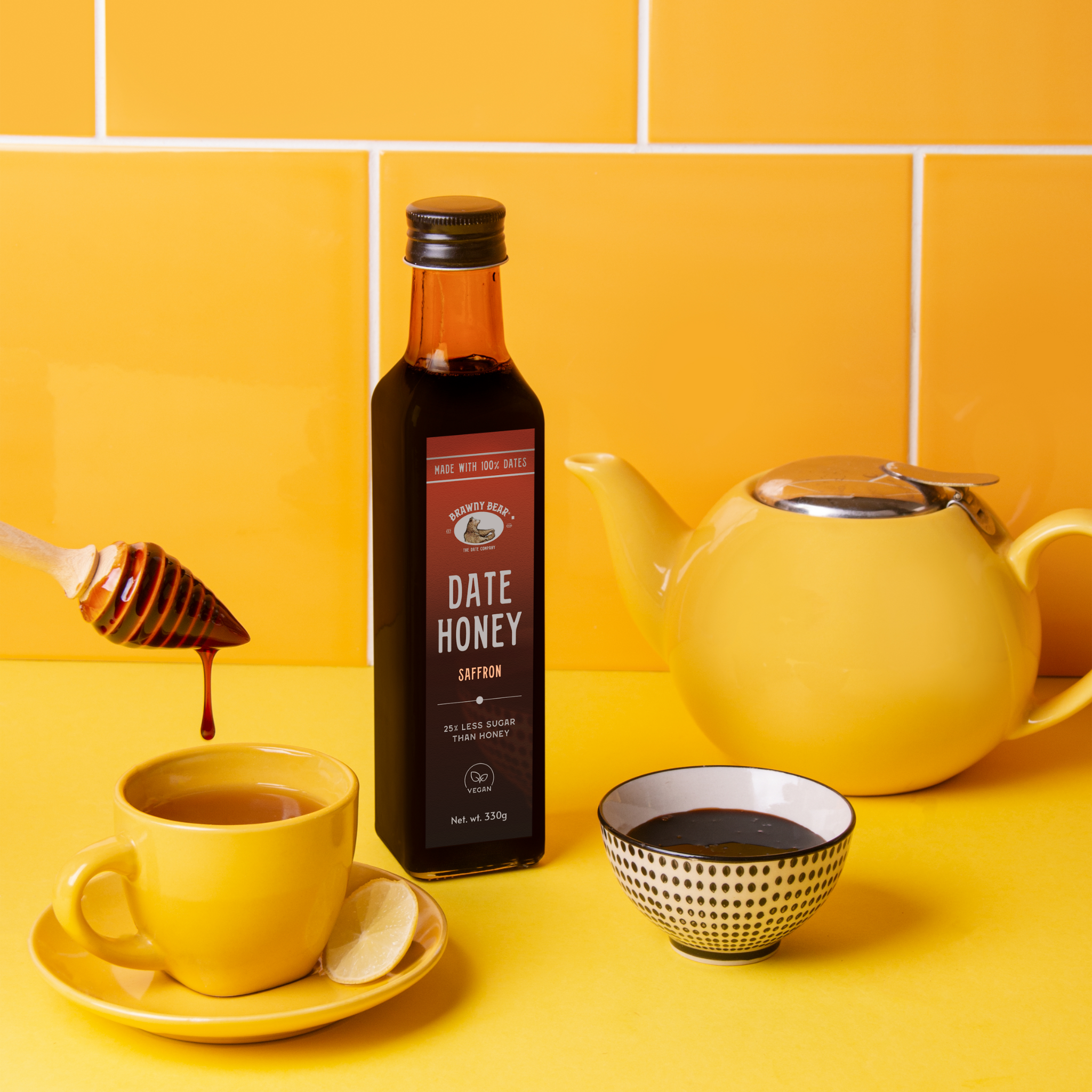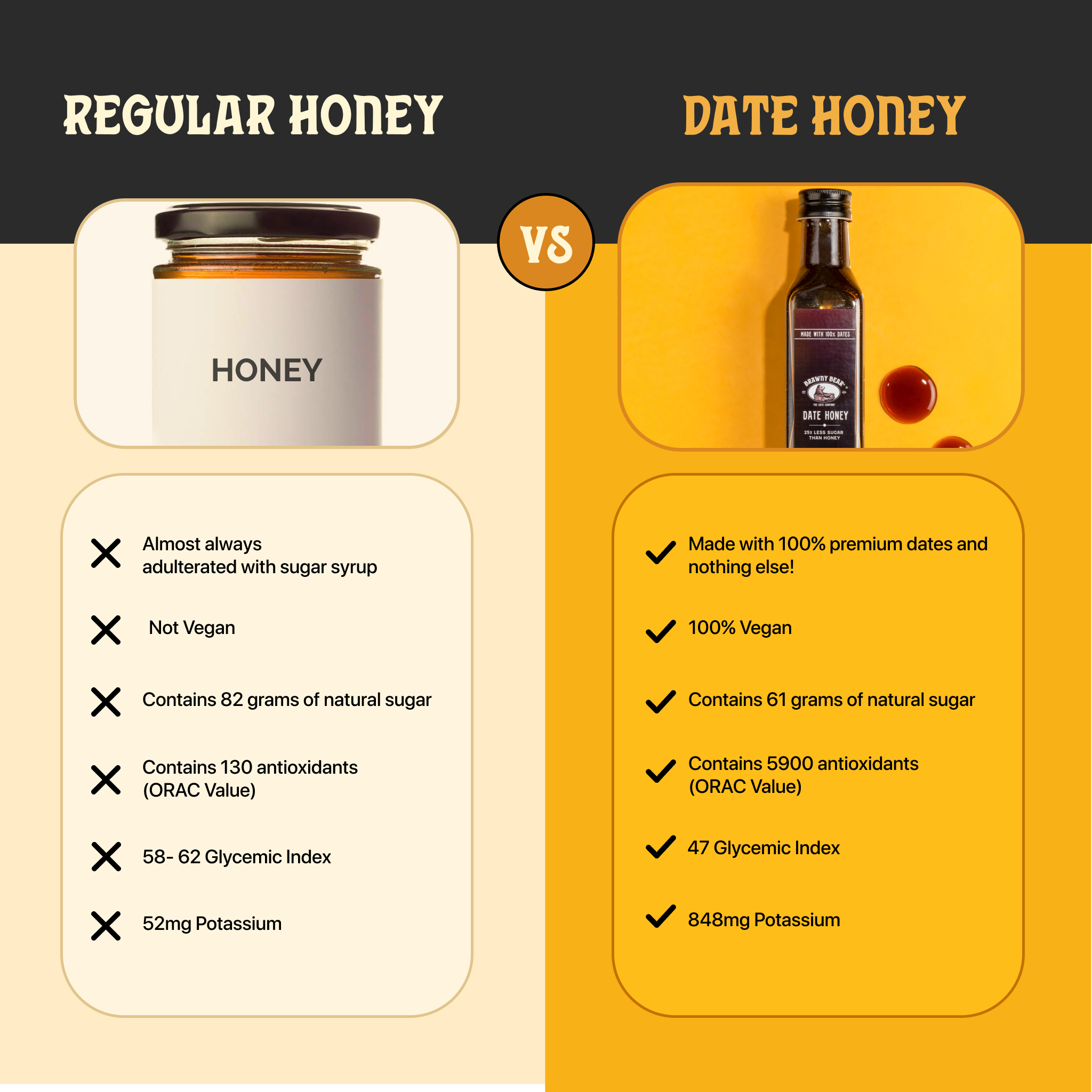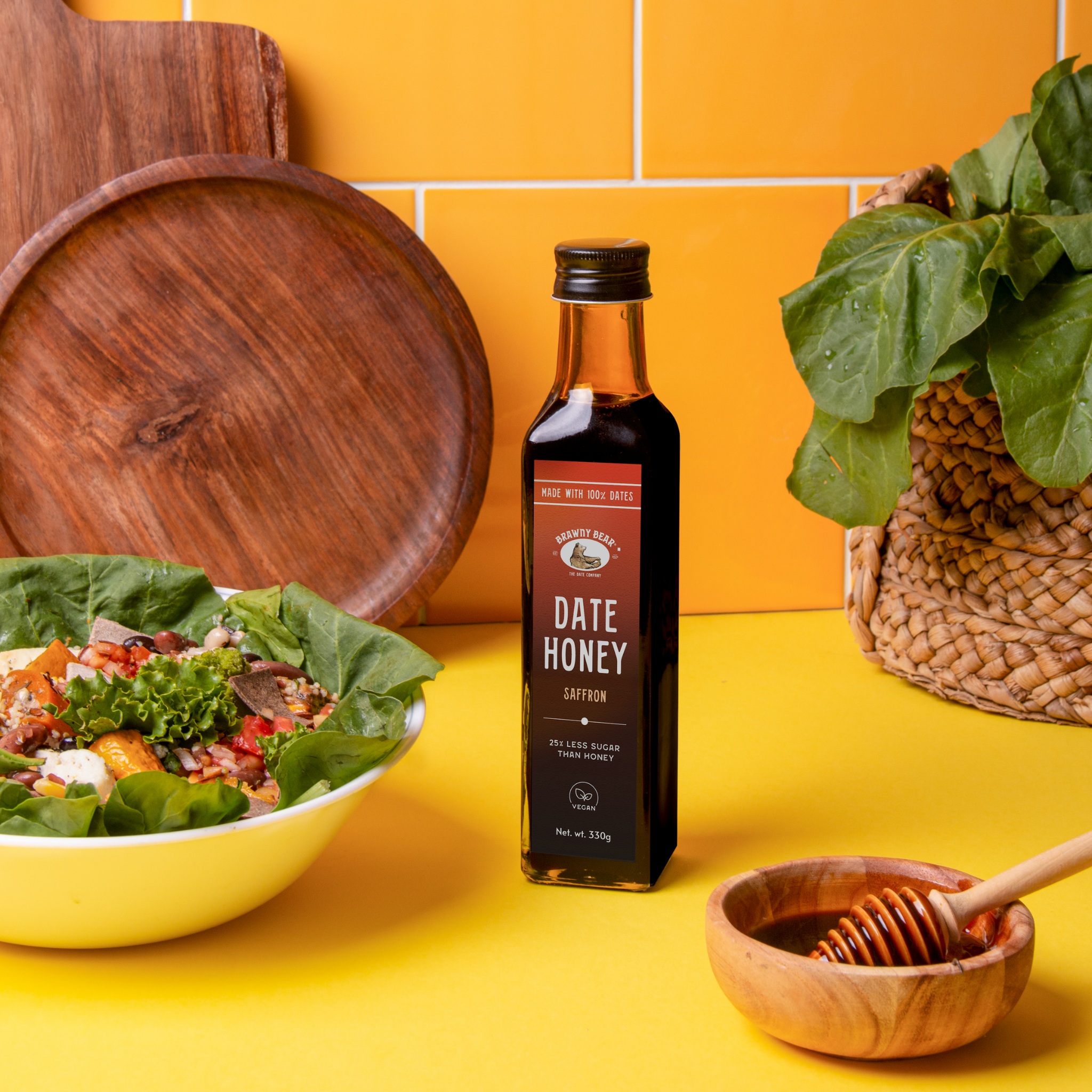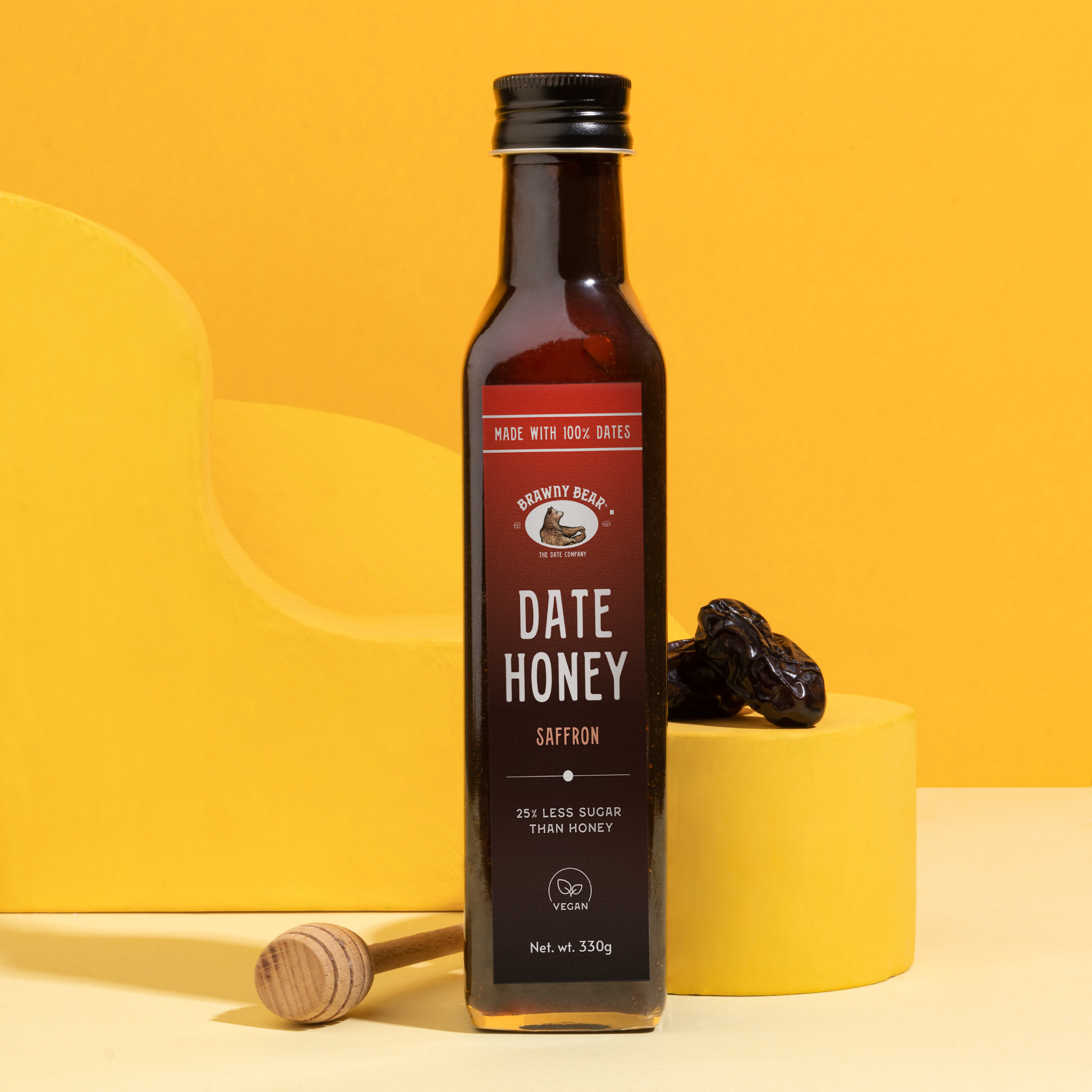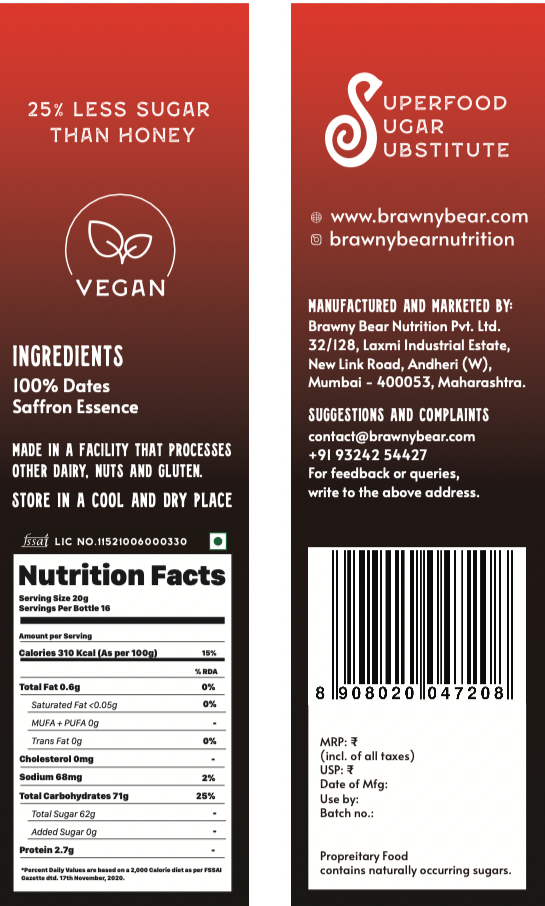 Saffron Date Honey
Rs. 449.00
(inclusive of all taxes)
Regular price
Rs. 499.00
Subscription • Save
Description
Meet The (Much) Better Honey 
Our Date Honey is made with dates, and dates only (+ saffron essence for that wonderful saffron flavour). Literally no bees were used, as it comes from *drum rolls* DATES. Contains 25% lesser natural sugar than normal honey.  
Substitute normal honey with our Date Honey in any recipe.
Natural Sugar Substitute | VEGAN | Low Glycemic Index
What is Date Honey?
The only ingredient: Arabian dates 🌴

It's a simple process really! We boil down the dates in water, then strain the mixture, transforming into a delicious date syrup. No added sugars whatsoever! Even though the dates are heated down into a delicious syrup, this doesn't mean you lose any of the amazing vitamins or minerals...hooray!
Made 100% Natural Ingredients
This product contains premium dates and nothing else.
Our Date Honey is made with dates, and dates only. It contain 25% lesser natural sugar than normal honey and is completely vegan.  
Why Dates?
Dates are one of the most delicious, naturally sweet, and low glycemic index fruits on the planet. It's a super rich source of fiber, anti-oxidants, and iron. But mainly, it helps us reduce your sugar-intake, in the tastiest possible way! 

No Added Sugar | No Preservatives | Natural Health
Saffron Date Honey
Rs. 449.00
Regular price
Rs. 499.00
NOT YOUR REGULAR HONEY
Our Date Honey is 100% made from DATES and Vegan
The Perfect Sugar Substitute
Pair It With
Nut Butters

Super-Saver Bundles
From The Bear's Kitchen
Ingredients - 4 1/2 cups Corn Flakes1 cup salted butter1 ½ TBSP Brawny Bear's Date Honey1 TSP Cocoa Powder  Step 1: Preheat your oven to 180 C. Step 2: Line a...